If These Walls Could Talk 2
If These Walls Could Talk 2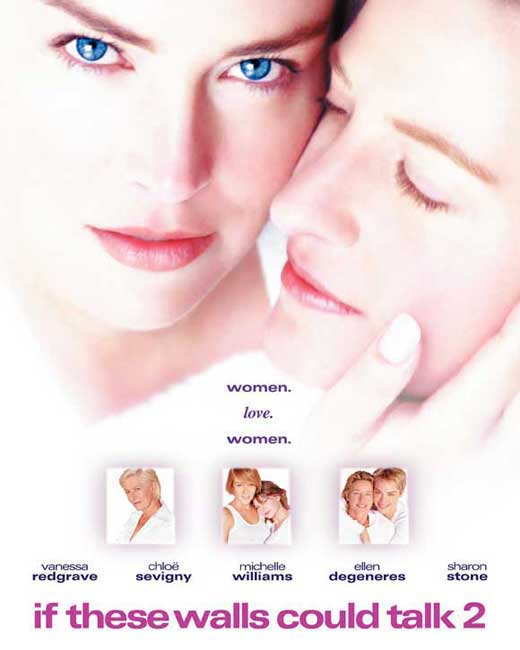 Quote:
If These Walls Could Talk 2 is an Emmy Award-winning 2000 television movie in the United States, broadcast on HBO. It follows three separate storylines about lesbian couples in three different time periods. As with the original If These Walls Could Talk, all the stories are set in the same house. The film is similar to the 2000 film Common Ground.

The first segment is set in 1961, and stars Vanessa Redgrave as Edith Tree. It concerns the death of Tree's lover and soulmate, Abby Hedley, played by Marian Seldes, and Tree's exclusion from subsequent "family" matters.

The second segment, featuring Chloë Sevigny and Michelle Williams is set in 1972, and involves bitter divisions in the feminist movement at the time.

The third segment is set in the "present-day", is more light-hearted, and features Sharon Stone and Ellen DeGeneres as a lesbian couple trying for a baby.

The segments were directed by Jane Anderson, Martha Coolidge, and Anne Heche respectively.