50 Year Creature Feature Retrospecticus
Welcome to the last 50 years in creature features!
Why creature features, you say?
All kinds of reasons, but here you go: they're largely free of magic/faith-based resolutions in that characters must do or die based on choices/luck, the casts are often a variety of people from all walks of life, they can be the expensive highest grossing movie of all time or an extremely low-budget group effort labor of love, the endless creature options available enable creative effects work, and that's probably enough.
I suppose they also tap into a base "What would I do? Could I survive that?" set of emotions in addition to just being a good fun time at the movies. What qualifies as "creature feature"? In pursuing this I've learned everyone has all kinds of definitions, to the surprise of nobody.
I decided on including films revolving around people having to survive/defend/endure/whathaveyou against creatures or die trying with "creatures" being considered as animals, aliens, mutations, science experiments gone haywire, perhaps a being from another dimension--as long as it doesn't speak and has no qualms with eating you should the opportunity arise.
A loose definition, yes, but sometimes going with the gut is simplest.
Films like Night of the Creeps and Shivers feel more zombie-esque than creature-based even though slugs are monsters, too (maybe I'm slug racist) while Bird Box et al are far more psychological and human oriented--often with no creatures at all or bare-bones versions--so those things won't be included.
I'll stick with US theatrical releases, for the most part, until we get to ~2000 when straight to DVD & streaming releases become players in their own right so I will include as many notables as possible. Turns out there are more than a few of these movies, so I've broken things up by decade to perhaps become a bit more manageable.
Anyway, in addition to the title watch out for the Rotten Tomato score & box office (domestic ie North America as well as worldwide using *only* Box Office Mojo as reference--no Mojo no box office). These inclusions are to act as a barometer of the film's critical & financial results for trivial purposes--don't take a beloved film's low receipts or harsh reviews personally. Also my personal favorites have their titles
bolded as such
because why not!
I'm sure there are movies I've left off others will find essential, but I'm only human and that's what comment sections are for (besides calling people names and links to home business lies).
Example entry:
Day of the Animals
- Humans damage the ozone layer to the extent that nature fights back in the form of animals attacking at random instead of plants releasing a chemical like The Happening.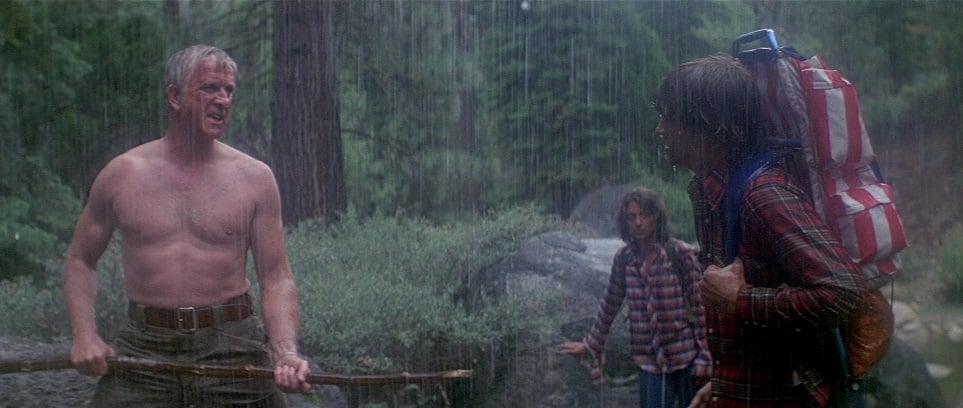 Get ready to loathe the words "hot shot" as well as wish a deeply annoying mother to a young man some ill-will while Leslie Nielson takes his shirt off and descends into rapey madness. Also be prepared to watch lots of animals sit or stand around, menacingly of course. Again, have a buddy around for maximum mock-based humor.
Box office
: /
RottenTomatoes
: /, 30% aud
This is all simply the pre-amble to the meat of things which can be found here:
https://glasshalfcracked.com/
I had every intention of simply having this be here on the forum or maybe an article on the main site (apologies if this is against the rules), but it turns out a journey through 50 years of movies takes a bit of space and a few photos so I believe this is easier overall for both a reader and myself

Personally, I don't mind a long article to peruse at my leisure and I'm quite certain this falls into that category so enjoy!
EDIT: A website picked this up, so here's part one:
https://horrorbuzz.com/2020/05/03/creature-feature/