Bad Meat
is one bizarre amalgam of horror and gross-out comedy that ultimately fails because it is unfinished. The film attempts to tell the story of a group of troubled teens who are sent to some sort of boot camp called "Camp Hardway" run by a Nazi worshipping nutcase (Mark Pellegrino) and seemingly only two assistant disciplinarians who like to engage in S&M flavored sex in their spare time. After the disgruntled cook serves the staff tainted meat, they first vomit all over themselves before acquiring the taste for human flesh and attacking the teens.
Bad Meat started production years ago, stopped multiple times because of inadequate funding and lost members of the cast to other projects along the way. Sure, there exists a tacked on beginning and "ending" that tries to provide some sort of closure but apparently these portions were not scripted and haphazardly filmed in record time in order to get the film somewhat close to a releasable form.
It is unclear how much of the released footage was shot by original director Rob Schmidt (Wrong Turn, Crime and Punishment in Suburbia, The Alphabet Killer) as the credits list someone named Lulu Jarmen as the director. Naturally, Jarmen is creditless on IMDB and any other film site imaginable. For his sake, I hope not much of his original cut remains as the film is oftentimes downright amateurish as the camera lingers for an inordinate amount of time on the derrieres of the various characters, especially but not limited to the female cast. The film also seems to have not bothered to use lighting other than natural light as scenes are darkly lit even in situations where it doesn't make any sense like a hospital room. The film's use of music is just as random and nonsensical as it never matches the mood of what is occurring on-screen and isn't funny except in how embarrassingly inept it all is.
The cast, or what is left of it as key cast members inexplicably disappear from the story for previously mentioned reasons having to do with the film's arduous history, never really has a chance to make an impression. The likes of Elisabeth Harnois, Dave Franco (James' younger brother) and Tahj Mowry (yep, the guy who was "Smart Guy" on the WB sitcom) give it their all but aside from Harnois, are never given the chance to develop their characters beyond a single trait.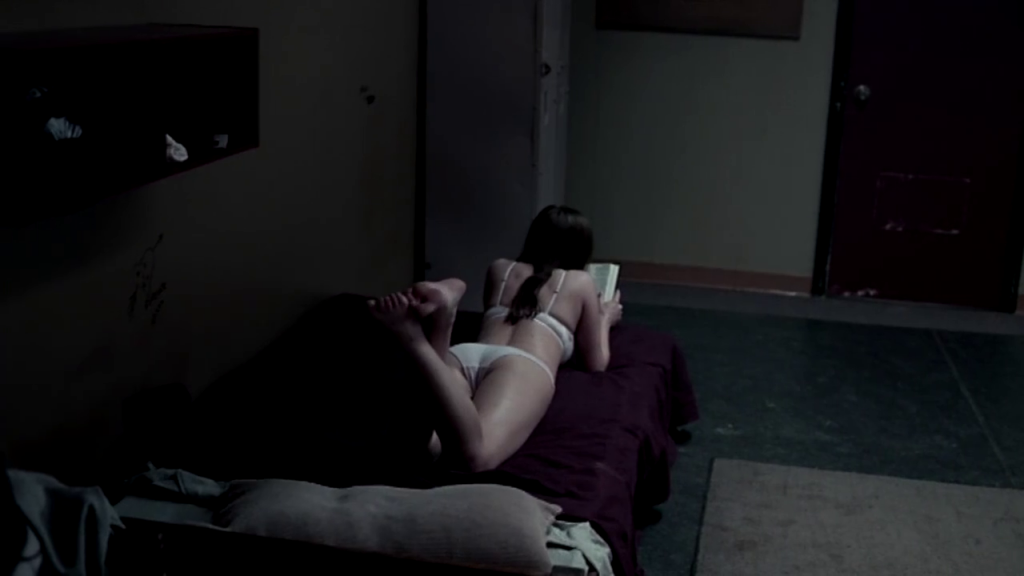 If anything can be said to be a positive with
Bad Meat
aside from the mostly game cast, it could be stated that a select few of the attempts at gallows and gross-out humor do manage to hit their targets. Still, none of this is anywhere near enough to make
Bad Meat
worth watching for any reason other than curiosity as to what a film looks like when slapped together years after production initially began and most involved with it had long since moved on.
Grade:
D