Star Trek XI


Joined: Thu Apr 24, 2008 2:48 pm
Posts: 343


Re: Better Off Dead
The smartest comedy I've ever seen!

My childhood friends and I have a term for a film like this. They are called Old Time Sake movies. That is... a movie that reminds us of what it was like to be a kid again. Movies that encompass that realm range from comedies like Fasttimes At Ridegemont High, Breakfast Club, Secret Admirer, to action films like First Blood, Raiders and Commando to other comedies like Stripes, Back to The Future and Ghostbusters. Better Off Dead fell into that category because it was a film that we used to watch a great deal when we were fifteen years old. John Cusack was iconoclastic in our adolescent books because he was in Sixteen Candles, The Sure Thing and a few other films that we admired when we were young.

We admired and laughed at Better Off Dead because it was funny. I can still remember seeing the commercials for Better Off Dead when I was thirteen. The one scene that they always showed in the trailer was when the black city worker says " Now that's a shame, white folks be throwing away a perfectly good white boy," or something to that effect, as Cusack was being whisked away in the back of a garbage truck. I mean, make no mistake about it. This was a funny movie when you are a teenager. But now that I am an adult, this film is not only funny, it is probably the smartest teen/funny/reality film I have ever seen. From what I know, Savage Steve Holland only had a shelf life of two films in Hollywood and that is because even though his two films probably did alright, no one could truly understand the true genius behind his work and his vision.

Better Off Dead is about a guy ( Lane Myer )that has been dating a pretty girl named Beth for six months, which in highschool is like the Silver Anniversary of dating. On the day of ski tryouts she dumps him for Roy Stalin, the captain of ski team and the only guy who has skiied the K-12. He also plays guitar, sings and is a pretty good looking guy. After she dumps Lane, he tries first to commit suicide, then get her back. To make matters worse, he has a mother that improvises when she cooks so that his meals look more like jello, whether they are bacon or steak or toast and jam. His father dislikes him at the moment because he has purchased a car that sits dormant on the front lawn. His father is also reading teen psychology books and is trying desperately to communicate with him using the latest colloquial terms. His dad of course screws them up by saying things like " Right Off" instead of Right On. His little brother never says a word but buys books on how to pick up trashy women and how to build a rocket using household items. This works for him, Lane can't even seem to get his homework done. Lane also has a friend named Charles DeMar, played by Booger, from Revenge of The Nerds. He can't take anything seriously and his life revolves around drugs. At one point, while at the top of the K-12, he remarks, "This mountain is pure snow! Do you have any idea what the street value is of this mountain?" There is a paper boy that wants his two dollars for papers that have been owed to him and to make matters even worse, everyone wants to date Beth now that they have broke up. Then there is his science class that loves homework more than any highschool class should be allowed to and his next door neighbour is a geek that has a foreign exchange student living there and he is constantly being challenged to a race by two Oriental motorists that always seem to find him at stop lights. Also, Porky, from Porky's hates him because he has been in two accidents with him yet he is now his boss at his hamburger chain. There are enough ideas in this film for ten movies. There really are.

What is so unique about Better Off Dead is that it coyly makes fun of everything that we knew about when we were growing up. There is not one situation in this film that you can take seriously but at the same time, every situation rings true in so many ways. We may not have experienced all that Lane does growing up, but in a strange way, many of what the film says is true. It just has a completely twisted way of looking at it.

I don't think you can appreciate this film until you are much into your twenty's. You can enjoy it and laugh at as a kid, but you will not fully appreciate it until you can understand it's brilliance. I watched this film for the first time in about five years just last weekend and I could see more this time. I could appreciate what it was saying and how it went about saying it. This film makes fun of every single institution that we held sacred as teens. And it does so in such a smart way that I can honestly say that this is probably the best teen comedy I have ever seen. John Hughes is a genius, but for different reasons. Holland is a genius because he can take a Hughes film and turn it upside down and parody it to the point of insanity. This is that film.

Old Time Sake films are films that bring you back to a time when you were young and somewhat carefree. These films are fifteen years old and they make us laugh because they are funny but also because they remind us of sleep-overs on a Friday night. When watching a film like this, only have chips and pop, never beer and peanuts, because that's what we did when we were kids. Nostalgia can be found in abundance with films like this.

What a trip!

10 out of 10- if you have not seen this film in sometime, believe me, it will hit in ways you never knew existed. You will laugh until it hurts. I did!
Last edited by baumer on Thu Apr 02, 2009 2:47 pm, edited 1 time in total.
On autopilot for the summer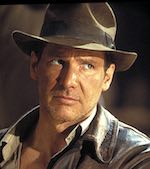 Joined: Thu Oct 21, 2004 10:14 pm
Posts: 20775
Location: Walking around somewhere


Re: Better Off Dead
A+ classic Cusack all the way. So Bizarre and random at times but an endearing story. All the characters are awesome and hysterical.

What the hell happen to the writer/director of this and another classic One Crazy Summer?
_________________
Chippy wrote:
As always, fuck Thegun.
Chippy wrote:
I want to live vicariously through you, Thegun!
On autopilot for the summer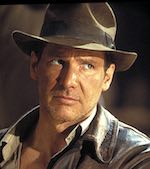 Joined: Thu Oct 21, 2004 10:14 pm
Posts: 20775
Location: Walking around somewhere


Re: Better Off Dead
Still, he should have been able to make another film 10 years down the line, or even now
_________________
Chippy wrote:
As always, fuck Thegun.
Chippy wrote:
I want to live vicariously through you, Thegun!