Jordan Mugen-Honda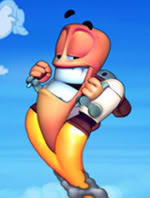 Joined: Mon May 01, 2006 9:53 am
Posts: 13398


Re: Everything You Always Wanted to Know About Sex *
A review is pointless. Instead some IMDB quotes to highlight its brilliance.

Woods County Sheriff: [on radio] Be on the look out for a large female breast.
Victor Shakapopulis: It's about a 4000 with an X-cup.
Woods County Sheriff: About a 4000 with an X-cup.

Dr. Bernardo: Here I'm studying premature ejaculation in a hippopotamus.
Victor Shakapopulis: How often does that problem come up with a hippo?
Dr. Bernardo: Here I'm forcing a man to have intercourse with a large rye bread. They're getting on famously! Here I'm going to take the brain of a lesbian and put it into the body of a man who works for the telephone company.
Victor Shakapopulis: But why? What good will this do anybody?
Dr. Bernardo: It'll show those fools who called me mad!

Divorce Court Judge: The defendant did commit an adulterous act with a sheep - most distasteful in view of the fact that the sheep was under 18 years old.

And many more IMDB doesn't have.

I really did love Woody's loopy 70s crop, this was one of the best/

A+
_________________
Rosberg was reminded of the fuel regulations by his wheel's ceasing to turn. The hollow noise from the fuel tank and needle reading zero had failed to convay this message
Extraordinary

Joined: Thu Oct 21, 2004 9:30 pm
Posts: 12093
Location: Stroudsburg, PA


Re: Everything You Always Wanted to Know About Sex *
After the giant breast is caught, Woody says something like "I'm not so sure we're safe. These things usually travel in pairs."

It's been years since I've seen this, but there are some great bits. Gene Wilder is excellent...
_________________
Buy my books! http://michaelaventrella.com

The Lubitsch Touch

Joined: Thu Jul 21, 2005 5:48 pm
Posts: 11019


Re: Everything You Always Wanted to Know About Sex *
Another great Allen picture, but definitely the weakest of the "early, funny" period.

The last two segments (monster movie parody and the sperm stuff) are unparalleled. But the first few are uneven.
So much has happened to me that I don't understand

Joined: Sun Jul 31, 2005 2:30 am
Posts: 32040


Re: Everything You Always Wanted to Know About Sex *
Copied from the other thread:

This was, pretty easily, my favorite film on my Woodyland trek thus far. It's a collection of 7 skits over really a film, but I thought the experience as a whole was pretty hilarious and brilliant. It's interesting comparing this to Bananas, I think in terms of the script and pure jokes if you will, Bananas has a lot more, but I think this film manages to be funnier because of its timing and visual jokes, Woody is starting to realize people don't need to talk to be funny, and sometimes they're funnier if they don't. Like the scene where Gene Wilder hears the sheep story... the awkward silence after had me bawling. I also think this film took a step up in terms of its actors, there's some seriously awesome performances here, as well as in the editing and cutting, he's actually starting to utilize his camera here.

Running through the skits:

"Do Aphrodesiacs Work?", or Woody plays a medeival fool trying to bang the Queen - Gets the film off to a bit of a slow start... It seems to rely on a lot of non-jokes, where he's playing the least funny jester in the kingdom. The physical humor with the chastity belt and in the bedroom is alright, but for the most part the skit doesn't take off.

"What is Sodomy?", Gene Wilder in love with a sheep - Totally brilliant. Covers the love affair formula perfectly, but above all else, you get to see Gene Wilder in love with a sheep! And he knocks it out of the park, his little facial expressions throughout are pure gold.

"Why Do Some Women have Trouble Having an Orgasm", Italian-esque skit about sparking up a sex life by doing it in public - The torrent I got had no subtitles for some reason, or maybe that was intentional? I dunno. Either way, while I got the gist of it, without knowing what they were saying I was detached. In that sense my least favorite.

"Are Transexuals Homosexuals?", man steals dress at a dinner party and then gets mugged - It's entertaining enough in an sitcom ridiculing way, but not my favorite overall.

"What is a sexual pervert", game show about secret fetishes - Too short to really register like some of the best ones, but still funny. Seeing a super young Regis was neat.

"Are the Findings of Doctors Who Do Sexual Reserach Accurate", sex horror mansion and giant tit... don't ask me to explain it any more than that - Unbelievably awesome. A perfect spin on the horror mansion and monster flicks, John Carradine is so, so brilliant. The experiments and lines in his mansion are just

"What happens during ejaculation", sex as a mission control base - The most famous from the movie, and one of the best. Perfect timing going to and from all the different parts, absolutely one of the funniest and most well cut sequences I've seen in Woody's library.

I love this movie! As for the grade, I'd probably give it 4.5/5 overall just from the enjoyment of the full experience, but breaking it down the Gene Wilder, giant tit, and ejaculation sequences are absolute 5s (more like 6s really), while the rest are probably 2s or 3s. But those three skits make it absolutely worth it.
Pure Phase

Joined: Tue Feb 15, 2005 7:33 am
Posts: 34865
Location: Maryland


Re: Everything You Always Wanted to Know About Sex*
This is very different from Manhattan, which is a much more grounded, slice-of-life comic drama.
_________________
1.
The Lost City of Z
- 2.
A Cure for Wellness
- 3.
Phantom Thread
- 4.
T2 Trainspotting
- 5.
Detroit
- 6.
Good Time
- 7.
The Beguiled
- 8.
The Florida Project
- 9.
Logan
and 10.
Molly's Game
now we know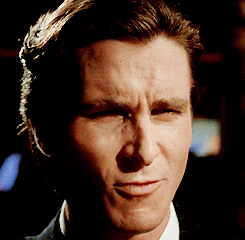 Joined: Tue Oct 19, 2004 9:31 pm
Posts: 63719


Re: Everything You Always Wanted to Know About Sex*
Yeah, this is what I imagine. I'll watch Manhattan. Hopefully it is more like the brilliant Annie Hall.
_________________
#RAMBO5 ... 20th SEPTEMBER 2019