February 2011 Preview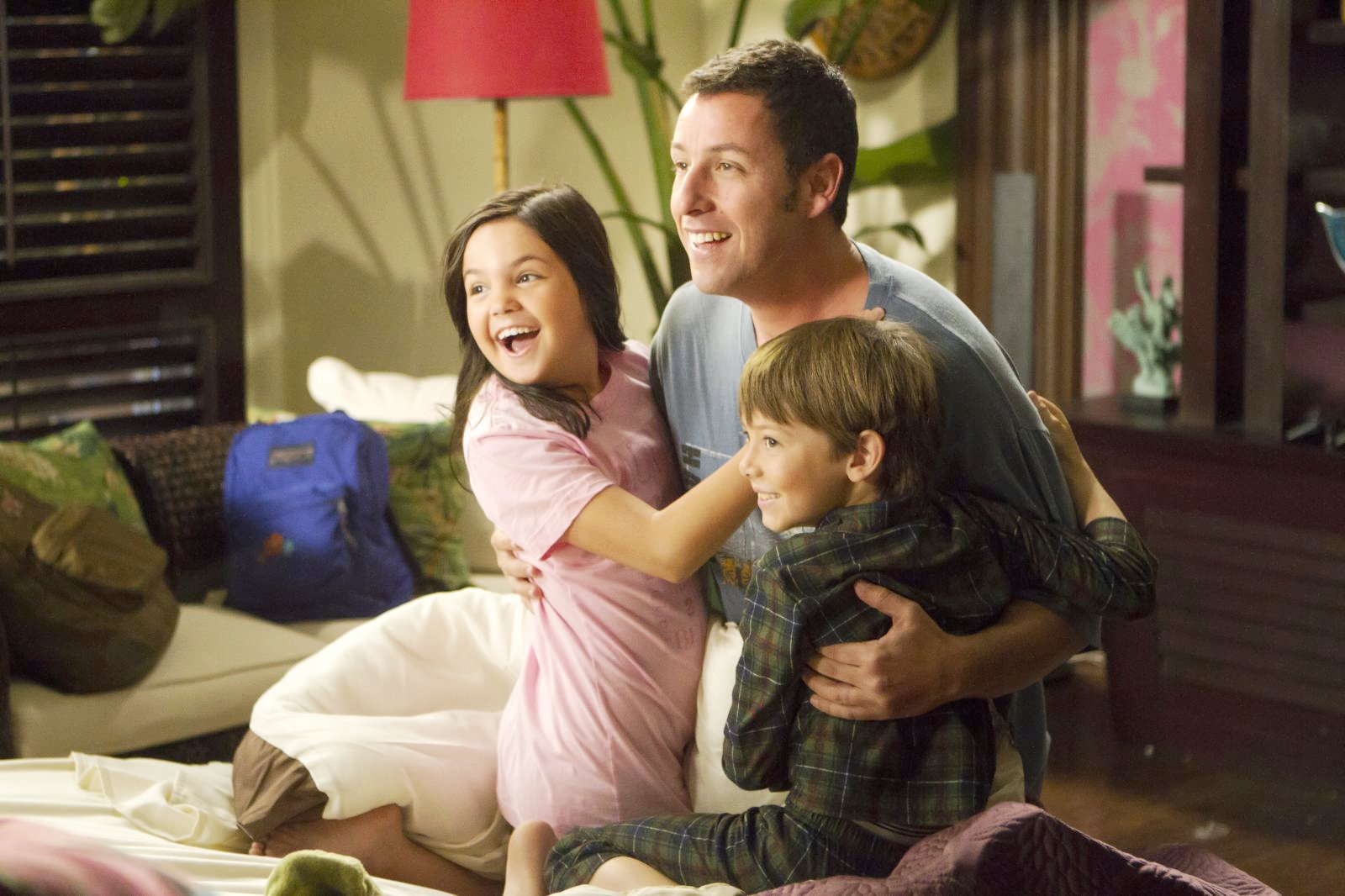 Coming off a dismal January start to the year, February 2011 aims to snap the current 12-week year-on-year downstreak, but, from a casual observer's point of view, it seems like a tough road ahead indeed.
Last February was by all accounts, one of the more exciting Februaries of all-time and indeed, was a highlight in spite of 2010's overall doldrums- big openers and the Avatar freight train stormed the month to a second behind 2009, whose holdovers in Taken and Paul Blart were nothing to scoff at in addition to the mega-openings of Friday the 13th and Tyler Perry's Madea. So, what does the month ahead of us have in-store?
Superbowl weekend has never been kind to openers with the huge Sunday drop and as such, studios tend to avoid opening many movies or use it as a dumping ground. The trend continues here with Screen Gems' latest The Roommate starring Leighton Meester of Gossip Girl fame, as a psycho stalker and the modest James Cameron-produced Sanctum. In fact, 5 of the past 7 Superbowl winners have come from Screen Gems ranging from 2004's You Got Served to last year's Avatar dethroner, Dear John, but aside from the latter none have managed to top 22m and the Roommate doesn't look like it will buck the trend. With the more promising the Rite doing terribly average, there is no reason to expect this more generic slasher vehicle to do any better and an opening weekend mirroring the Rite wouldn't be surprising with worse legs. As publicized as his name has been on Sanctum, James Cameron's producer title carries no weight compared to his director mantle and the telling of the entire plot in Sanctum's trailer as well as the growing non-response to 3D makes this one a hard sell. Expect no more than a 12m weekend with a good chance of failing to make 10m and a total that may not even top Cage's Season of the Witch.
On February 11th, four movies open in wide release with varying degrees of expectations. Sony's Just Go With It starring Adam Sandler and Jennifer Aniston has an easily marketable plot that audiences have responded to before and when in his comfort zone, Sandler is one of the most reliable stars in the industry. An opening weekend in the high 30s would not be a surprise considering the weakness of the current year and it could even reach 100m before the Green Hornet. Having Valentine's Day weekend as its sophomore weekend can only help its chances with a likely total of 140m being its target. A dark horse however is the pseudo-documentary Never Say Never mixing the life of Justin Bieber with concert footage and the third dimension. Despite being much derisive on the interwebs, Paramount may have a decent hit on their hands and they would of course expect a run similar to Hannah Montana rather than the Jonas Brothers. With Bieber-mania affecting women of a greater age range it is likely that it will perform above Hannah and an explosive but short run in the vein of 40/80 could be in the making which would make the actuals more exciting than normal.
The second 3D effort of the weekend and first animation output of the year Gnomeo & Juliet starring the voices of James McAvoy and Emily Blunt with Elton John songs will be attempting to make an impact but the generally ill-received trailer with a plot looking like a rehashed Toy Story with a sprinkle of Over the Hedge makes that unlikely. Alpha and Omega numbers should be its target as audiences would be spoiled from last year's fantastic crop of films though it does have the fact that it will be the first family film since the Gulliver's Travels debacle on Christmas. Further proof of an audience starved would be the mediocrely-received Yogi Bear's leggy run, but either way, Gnomeo doesn't exactly scream must-see and parents would be wise to opt to save their hard-earned cash for more worthy and crowded output in the month after. Lastly, Focus Features will release the Eagle with Channing Tatum but that would more likely be a blip on the radar rather than anything noteworthy. A run similar to Season of the Witch could be in-store with the limited studio muscle being offset by probably more favourable reviews.
The first real chance 2011 has of breaking the depressing downturn comes on Valentine's weekend with three openers including Dreamworks produced and Disney-distributed sci-fi action flick I Am Number Four which will attempt to emulate Fox's Percy Jackson, hopefully with better legs than that movie acheived. Also based on a book and directed by Eagle Eye's DJ Caruso with Steven Spielberg and Michael Bay acting as producers expectations would surely be higher than normal and as much as it will try to avoid the lackadaisical stamina of Percy, chances are it will follow it to a tee.
Warner Bros opens the Taken-esque thriller Unknown with Liam Neeson and whilst an opening weekend of Taken's magnitude is not out of the realm of possibility, its legs are not. A total short of 50m is the most likely result unless it has very good word-of-mouth, in which case, it will mirror Red more than Taken. The final opener of the weekend is Fox's latest entry into the Big Momma franchise, but being 5 years since the last Big Momma and 11 years after the first, and coming off an already large drop in admissions this momma has run well into menopause. Optimistically, a 60m or so total would be its target but as Cats & Dogs 2 showed last summer, when a franchise is unmemorable, thoroughly mediocre and unasked for, we might as well call a spade, a spade and a total below 40m wouldn't be shocking in the slightest.
The month ends on a cheesy note with Lionsgate's manic Nicholas Cage vehicle Drive Angry 3D and the Farrelly Bros latest in Hall Pass with Owen Wilson. Advertised in the same vein of seriousness as last fall's Machete with over-the-top acting and B-grade effects don't expect Drive Angry to break any records but a decent showing will probably be in-store with a possible 35m total. On paper, Hall Pass sounded like more of a There's Something About Mary hit but in execution it looks as big a turd as their last showing, Heartbreak Kid and thus a run akin to the latter movie is more likely than not. On a minor note, Weinstein still plan to release the Julianne Moore-Jonathan Rhys Meyers film Shelter on the same weekend but given it went direct-to-video in the UK last year, they'll be lucky to make 5m.
Consequently, on paper at least, 2011 looks to continue its failings and fall even further behind 2010 unless there are some unexpected breakouts with movies like Unknown, I Am Number Four, Gnomeo & Juliet and Hall Pass but history, or advertising is not on its side with ultimate film quality seemingly dodgy at best for the majority of flicks. Reliance on Oscar hopefuls for decent cash also seems like a theme of the month with further expansions, re-expansions and last ditch efforts for a number of nominees while No Strings Attached and the Green Hornet could reach relatively minor but noteworthy milestones. Bring on March.
Article Stats:
Score:
36
Views:
2007