Thegun's Top 15 Actor Hot Streaks
Since the beginning of cinema there were always actors that brought in the crowds, but who did it the best? I'm sure the names on this list won't surprise any of you, but no one really ever talks enough about hit streaks in depth. So how did I compile my list. Three things were a factor that contributed to my list. First: Box-Office. It wouldn't be a hot streak if the films didn't make any money; Second: Quality of film and the actor's contribution to it. It's one thing to have hits, but are they good films? Third: The longevity of the streak. How long did this particular actor stay hot in the marketplace? I sifted through the names and I think the list is very deserving and will be a fun read.
Some quick notes. I just wish there was enough data from pre 1970s box office. I would have loved to compare the comedy groups of the 40s, or Jerry lewis and Bob Hope in their prime. Bogart, Tracy, Grant, Stewart, etc. Star Power was even more evident in the older days of cinema, but who would have thought the box office would prove to be such an interesting topic in the future. So as a result my list is strictly comparing the last 40 years. A lot of actors came close to making the list, but they just missed it. One little critical and box office flop can do a lot to smudge an otherwise great run. They will get some discussion in the end.
15. John Cazale (1972-1978)
We begin my list with someone I think was almost a requirement. He is the epitome of what constitutes a hot streak. He appeared in only five films: The Godfather; The Godfather: Part II; The Conversation; Dog Day Afternoon; and The Deer Hunter. And then for those that live under a rock, he tragically succumbed to terminal bone cancer. What was left was a legacy. Not only were all five of the films he appeared in nominated for Best Picture, 3 of them won. The other two? The Conversation lost to Godfather II, and Dog Day Afternoon had the bad luck of being released the same year as Cuckoo's Nest. And while all five films are certainly collaborative efforts, Cazale, who was nominated for a Golden Globe for Dog Day, had important roles in each film, as well as stealing scenes in every film (and when your costars are Pacino, De Niro, Walken, and Streep, that's no small feat!) In addition, all of the films with the exception of The Conversation were all huge moneymakers. The Conversation despite being a critical darling had a limited release, but still was able to make almost 3X it's budget just in theaters. It's pretty unbelievable looking back at his brief filmography
I feel his inclusion is a must and perfect place to start. He has a perfect hot streak immortalized due to his early death, which, however limits him to 15 as he never had a full career to see how much grander it could get.
14. Jack Nicholson (1997-2007)
Jack Nicholson is no stranger to box office hits or critical acclaim. He had countless box office successes over the three decades prior to this one, as well as two Academy Awards and countless more nominations and records to his resume. And just when you think he was going into his later years, he did the impossible. He spent his 60s just as popular with critics and audiences and the hits kept coming more consistently then in his prime. That is basically unheard of. Even Eastwood, Connery, and Hackman had their share of clunkers in their 60s, but not Nicholson. Sure The Pledge disappointed in theaters, but it still had very good reviews. Despite winning his third Academy Award in the beginning of his 60s, the real hot streak didn't start until 2002. About Schmidt was a good sized hit that also brought another Academy Award Nomination to add to his belt. Then he branched into an odd pairing with Adam Sandler, which proved to be Sandler's biggest hit in 4 years, as well as Nicholson's biggest of the decade. Something's Gotta Give and The Departed (Another Best Picture Winner for him) garnered him two more Golden Globe nominations. And he finished off his 70th birthday with The Bucket List, another hit with Audiences and the box office. If not for that dam How Do you Know, he was 5 for 5 in 6 years going strong he may have finished his career in a monstrous way that only someone of his stature deserves.
13. Johnny Depp (2005-2011)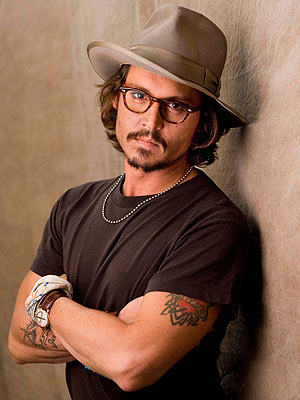 Libertine basically ruins what would have been something truly unbelievable, but afterwards is just as impressive. Call it Johnny Depp's selling out period, and many of the films have certainly had their critics, but let's look at the stats. The man has made 11 films, 6 made over 100 million, 5 over 200 million, the rest hits, and 3 of them have made 1 billion WW. Only 10 films have made 1 billion WW, and 3 of them star Johnny Depp. He also has one Academy Award nomination and 5 Golden Globe nominations, one of which was for the Tourist? That means basically one thing. Not only is hit loved by most audiences, he is critic proof. If not for the Libertine (which technically was a limited release) He'd have 4 more hits, 3 Academy Award nominations and 7 Golden Globe Nominations. 7 Nominations in 9 years. That's absurd! Rum Diary officially ended his streak, but I doubt that'll hurt his newfound superstardom. Anything Weird + Depp is now one of the easiest and sure sells in hollywood.
12. Rene Russo (1992-1996)
This may be one of the most overlooked and underrated runs for any actor, let alone an actress. Rene Russo was already in her late 30s by the time Lethal Weapon 3 came around. Before that she was a relatively unknown model from the 80s, and her only memorable role was being the ex flame of Tom Berenger's character in Major League. Then Boom, 1992 comes and she elevated Mel Gibson and Danny Glover in the less than great Lethal Weapon 3. After that she became the go to female lead for the mid 90s, and rightfully so. She wasn't just sexy, she wasn't the cute bubbly girl that Bullock, Roberts, or Ryan were making famous in the time period. She was a real woman that audiences and critics really responded to. In the 6 films during her hot streak she got great reviews and solid to spectacular numbers at the box office. And she went toe to toe with her male costars in the Line of Fire, Outbreak, Get Shorty, Tin Cup, and Ransom. If not for the absolutely horrendous Buddy, she'd have starred in 8 solid films that all adjust to 100 million, 4 to over 200 million. Considering all the box office clout Russo, is too often overlooked, but looking back, she kicked some major ass.
11. John Travolta (1994-1997)
Before 1994 John Travolta had become something of a walking punchline. Direct to Video crap films, tv movies. His only hit in the last 10 years had talking babies in it, and he soiled his once great role from Saturday Night Fever with the help of Sly Stallone in the 80s misfire Staying Alive. This guy was the quintessential cautionary tale. Then Quentin Tarantino gave him a choice, and after Travolta had famously turned down roles like an Officer and a Gentlemen and American Gigalo, he made the right choice and picked Pulp Fiction over From Dusk Til Dawn. And thank god he did. The film was a massive critical hit as well as a huge hit at the box office. People remembered that Travolta actually had talent and 15 years of shit didn't change that and he was nominated for an Academy Award. Over the next two and a half years he boomeranged back the A List and had 6 wide releases that all adjust to 100 million, all different kinds of films with top notch performances by him. Five opened to number 1, and four of them adjust to over 150 million. This is the comeback hot streak award and and shows anything is possible.
10. Denzel Washington (2004-Present)
As we begin our top 10, you're going to see some great stats. I'll start off with the only person with a current streak still going strong. Mr. Washington's films may have never seen the huge box office numbers that others on here have, but he has the most consistent and loyal fanbase. In the 8 years of this streak, he has released 10 films. Of the 9 wide releases, he is perfect 9 for 9 with 20 million + openings. That is a record that many box office giants can't say they have. In fact it is epic, especially in this era of cinema where star power in general is dwindling It's almost even unfair to not put this streak back to 1999. In that 13 years he appeared in 17 films. All were hits in one way. He directed 2 smaller films that he also appeared in that made money and were very well received. And of course the first (2nd only at the time) African American actor to win Best Actor in at least 30 years. The film that kills that streak is Out of time, the only film he starred in during those 17 films that wasn't an out and out success, and even that film's opening still adjusts to over 20 million. And as this year's Safe House being one of his biggest, and films on his upcoming list, the streak looks to continue.
9. Jim Carrey (1994-1998)
Jim Carrey had been around for a good 7 years already at this time, but he just wasn't popular. He had starred and appeared in a few films that had flopped, and tried pretty hard to get onto SNL but could never make the final cut. He became popular on TV as the one white male lead in the sketch comedy series In Living Color, and it seemed like that could be it. Then Ace Venture: Pet Detective came out, and by all accounts it should have never really succeeded (It's a guy that literally talks out of his ass as he tries to retrieve stolen animals.) But people loved it, and it was a huge earner at the box office. And it seemed after Carrey's 8 films over the next 4 years, people said how could things get better. But the thing of it is, they did just keep getting better. The Mask cracked the top 10 of 94 (4 worldwide) and Dumb and Dumber finished up 1994 at #6. The man was so red hot that he was cast in the newest Batman film which took the opening weekend record of all time in 1995. The 2nd highest opening of the year, another Carrey film. His only sequel Ace Ventura: When Nature calls, had a huge 37 million opening. A time when that was still a top 10 opening and at the time was the highest opening ever for a comedy. And in case you were wondering, that film was also a top 5 hit of the year. His only film of 1996 was what many consider the disappointing Cable Guy. The very dark comedy directed by Ben Stiller of all people, despite missing out on industry expectations, still did great by genre standards and still adjusts to over 100 million today. 1997 brought his biggest hit to date hitting the #4 spot that year with Liar Liar.
In 1998 he proved he was more than just a box office superstar. The Truman show was not just a huge hit, but a big critical hit and Carrey won a Golden Globe for Best Actor. He just couldn't be stopped. But many critics believe his earlier comedies may have been a reason for being snubbed at the Academy Awards. While 1999 is the end of his hit streak (Man on the Moon flopped at the Box office) he still managed to win another Golden Globe for Best Actor for his role. Making him the only person I can think of to Win 2 golden Globes in a row, and be snubbed twice by the Academy. Me Myself and Irene was audiences welcoming him back to comedy with his usual solid numbers and in 2000, he finishes off his mega streak with 2000's How the Grinch Stole Christmas, which became the #1 film of the year domestically. I know what you guys are thinking. How can it be that Jim Carrey's fantastic steak from 1994-1998 (or 2000 for an extended look) only ranks at #9? Either way his slingshot to superstardom with audiences and critics is legendary
8. Dustin Hoffman (1969-1982)
There are some black holes in this 13 year gap, with a few B movies and foreign films, but there is no denying that for a time when people were asked whose the best living actor, many could say Dustin Hoffman and win the argument. You'll certainly get no disrespect from me. During this time he made 16 films. 8 of which adjust to over 100 million, 6 to over 200 million, and 3 to over 300 million. The Graduate and Tootsie won their respected years and are both still considered some of the biggest hits of all time. Of the 13 films that have reviews compiled on Rotten Tomatoes, 12 of them are over 80% fresh. During this time he has 9 Golden Globe Nominations, winning 3; and 5 Academy Award Nominations, winning Best Actor for Kramer vs. Kramer. The man even starred in not only the only Rated X film to win Best Picture, but it also adjusts to over 200 million today. The man elevated every project he was attached to, even the Italian film he was apart of was nominated for Best Foreign Language film. The only reason Hoffman isn't any higher on the list is because of those B movies I have very little info on, and there could be more. The 70s were a different kind of cinema. Now the B movie double feature has all but disappeared, but you can't fault Hoffman for being a part of them. Everyone did them back then. The difference is Dustin Hoffman's A-List streak of films were constantly huge hits at the box office, won all kinds of awards, not just for him, and in such a wide variety of genres. The quality of film is also just as high as any other great actor's resume. Even his 3 or 4 B movies during that time seem to have risen above the rest due to his involvement.
7. Julia Roberts (1997-2001)
Julia Roberts has been, is, and will be always considered the queen of the box-office and her appearing on this list has quite a bit to do with that. She was already a box office star with a few 100 million films, as well as a couple of Golden Globes, but it was during this time where she hit her stride. 9 films during this time, and everything just seemed to click. It's not the same as Rene Russo being the female lead in all of her films, Julia was as much the star and in most cases the main draw in all of the films. 5 of those films made 100 million on their own, and all adjust to over 100 million with the exception of The mexican (Which adjusts to "just" 92 million) What's even more impressive is the opening weekends. Only 2 missed 20 million (at 19 million each) All 9 of them adjust to over 30 million, and the Runaway Bride's opening (a record for a film headlined by a woman) adjusts to about 55 million today. And yet as impressive as this is, her stride really hit in 1999. During the course of the year, she starred in 3 films that made 100 million, and won the Best Actress Awards at the Academy Awards. Not only is that the most impressive streak for a woman so far, I doubt her box office appeal will ever be matched.
6. Will Smith (2001-2008)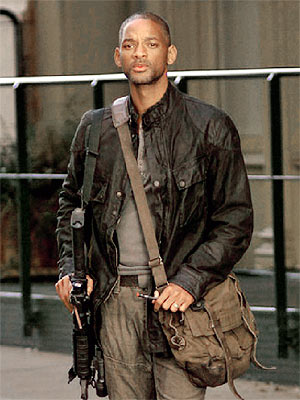 Will Smith is an obvious choice on here, and one can argue his streak from 1990-1999 was just as impressive. I mean the man had a hit TV show, as a musician he he 4 Platinum albums, And 4 huge mega hits in a row. Then he followed that up with the disappointing (Yet adjusts to 175 million) Wild Wild West, and flop and critical miss the Legend of Bagger Vance. Smith while hardly out, showed the universal megaship he was could take on water.
In 2001, he returned and has been unstoppable ever since with 10 films. His first film back garnered Smith his first Academy Award and Golden Globe Nomination. The next 5 all achieved openings over 40 million, and adjusted range from 180 million to 256 million just on the domestic front. He finished that with the highest grossing drama since A Beautiful Mind, Pursuit of Happyness garnering Smith more serious award nominations. He finished that up with 2 huge 60 million opener/ 200 million finishing films before finishing of his streak with a unspectacular blip for his decade. But even Seven Pounds made more than 3X it's budget back. His drawing power is just unbelievable and is not limited to any genre. I've already mentioned Pursuit, but Hitch is the 3rd highest grossing romantic comedy, I am Legend is the highest grossing sci fi horror film, and Hancock was more successful than most established superhero movies. It's just hard not to like this guy in whatever he does. It's also hard to believe he's been away from theater screens for almost 4 years now. But his current resume only shows Smith's huge box office power will continue to impress.
5. Tom Cruise (1986-2006)
What is there really to say, hit after hit. The man can headline anything and people will flock to it. the only blur is quite a few were of varying degrees of quality. From 1986-1996, he made 12 films, and all adjust to over 100 million today, 7 on their original run. He received 2 Golden Globe Awards and 2 Academy Award nominations: Four of the 12 films were also nominated for Best Picture. From 2000 to 2006 he starred in seven more films, each of them making over 100 million, and also narrated the 2nd biggest IMAX feature of all time. The two films he made in between these two ridiculous streaks were Eyes Wide Shut, Stanley Kubrick's last film with extremely limited appeal, yet it still managed 3X times it's budget and a 20 million opening. The other film was the highly praised Magnolia, which earned him his 3rd Golden Globe and 3rd Academy Award nomination. Like Will Smith, the man can appeal to people and critics in any genre, and the severe longevity of his streak makes him an obvious first person people will think of for the top 5. Although his social life has hurt him in the recently and Lions for Lambs was a disappointment all around, his last four films have continued on course, each at least making 200 million WW. Last year's 4th Mission Impossible seems to bring Cruise back for yet another strong streak, and HE IS STILL UNDER THE AGE OF 50.
4. Harrison Ford (1979-1990)
I think it's kind of interesting considering my earlier views on box office performance is a main contributing factor, but one can argue Harrison Ford did no wrong and created the modern hit streak that many actors strive to repeat. As most know, he was already an actor and retired by the time Star Wars shot him to superstardom,what followed were leading roles in many B movies before appearing in Apocalypse now, and things just gelled. During this time he made 12 films. 9 adjust to 100 million; 5 of which adjust to over 300 million, and 3 of them adjust to over 690 million. What's more impressive is that a lot of people had hits during this time time, but for the first time when actors began to loose their popularity with audiences, Ford was at his peak. Empire Strikes Back took the #3 spot of all time in theaters. That was beaten by Raiders of the Lost Ark the following year. Return of the Jedi 2 years later also was the #3 film of all time. It's too bad his scene in E.T. wasn't cut out other wise Ford would have appeared in 6 of the top 10 films of all time by the time Temple came out. That is something that will never be duplicated in any lifetime! Return of the Jedi, Temple of Doom, and Last Crusade all took the opening weekend record, another record no other actor has touched, and the latter 2 won their respected years WW, giving Ford 5 films that were #1 in their respected years during this streak. Presumed Innocent was the biggest Courtroom thriller of all time when it was released, and Working Girl and Witness received rave reviews and many award nominations as well as both popping in the top 20 R rated films of all time when first released.
Of course he made 3 R rated films during this time that were disappointments compared to his other hits, but Bladerunner is considered by many to not only be the best Science Fiction film of all time, but one of the best films of all time. The Mosquito Coast while disappointing was in fact one of the higher grossing limited release films of the 80s; is considered by most to be Ford's best performance of all time and earned him a Golden Globe nom for the 2nd year in the row. Frantic is considered one of both Ford and Roman Polanski's most interesting films and also very well received. in fact each of his 12 films from this time at least have a 75% fresh rating on Rotten Tomatoes, with 7 of them being over 90%. Four of the films were nominated for Best Picture at the Academy Awards. Witness remains his only film where he was nominated for Best Actor at the Academy Awards. The 90s were pretty nice to him too, but nowhere near as impressive as the 80s for him.
3. Eddie Murphy (1982-1992)
10 Years, and 10 starring roles, all adjust to over 100 million. This is the first actor to really cross the racial borders and become a mega superstar. Sure Richard Pryor and Sydney Poitier had found fame and success before Murphy, but his consistency at such a young age is hard to overlook. Already considered to singlehandedly save Saturday Night Live from being cancelled, he was under 21 when he filmed his first film 48 Hours. The film not only created a sub genre of film, but it made 78 times it's budget and became a top 10 hit of the year and one of the top 20 R rated films of all time. In Fact R Rated records by Murphy films would dominate for the rest of the 80s. In fact 5 of his R rated films adjust to over 200 million today. Coming to America still holds the record for the highest grossing film starring an entirely black cast (only Louis Anderson's very small role and the old man that Murphy also plays make out the white cast members) He was so popular at this time his standup was released in theaters, and it the only stand up released in theaters that adjusts to 100 million, and still is the biggest of all time by quite a margin. Of Course Beverly Hills Cop was the biggest R rated film of all time and held that record for a ridiculous 19 years before finally being eclipsed by The Matrix Reloaded. If his dominance was ever in question one only needs to look to Beverly Hills Cop II, the only time an R rated film had the highest opening weekend of all time. It should be noted that this film is also the only time the opening weekend record was for a film based solely on star power other than Ford and the Ghostbusters. Effects Driven adaptations and sequels not Rated R would continue the trend to well into our future.
His films were not the worst in quality either, and many are considered classics. This 10 year streak is just about as sweet as it gets. One random film in early 1984 is the only flop he appeared in, but that film was originally starring Dudley Moore and was considered so bad and un-releasable that they just inserted footage with Murphy in it after the fact. And that film still almost had a top 10 opening for the year. His career may not be what it used to be. Murphy lost a lot of credibility after taking too many big paydays over the quality of film, but very few can argue his streak in the 80s pretty much redefined how African Americans can be viewed in cinema and that they can dominate even more. Take that Spike Lee!
2. Robert Redford (1972-1986)
Without a doubt, one of the most impressive streaks ever. 67-72 is pretty much borderline too and should be included, but like Dustin Hoffman, too much data is missing from two movies. Here is what is known from this era. 16 films: 13 of them adjust to over 100 million. The 3 that didn't, one was also a good size hit, and the other two have no box office information whatsoever. But The Candidate is a great film (100% at rottentomatoes) and Hot Rock was also well received, they may have done good numbers too, but that time period often time proves to be unreliable. Going back even further, to 1967 he has three more great reviewed, 100 million hits. Butch Cassidy and the Sundance Kid and The Sting of course are two of the biggest films of all time (Both are in the top 35 of all time adjusted) He just made great movies at his own pace, and all were hits in one way. In Fact, since his debut in 1966, only 1 film is rotten on rottentomatoes until Legal Eagles (Still 100 million adjusted) became #2. To make things even more interesting, he tried his hand at directing. His debut film Ordinary People, won Best Picture and Best Director for him, and also adjusts to over 100 million. He was a part of 5 films that were nominated for Best Picture, 3 of which won. Robert Redford's streak is unbelievably impressive and also the quietest streak, that there is no wonder everyone forgot about it on here. As with others in the top 10, the sheer amount of different kinds of genres and pure dominance by high quality and successful films he starred rightfully puts him at number 2 on my list. But our number 1 has him beat.
1. Tom Hanks (1992-2002)
Well no reason not to finish, we all knew Hanks was on here, and most thought of him as number 1, and you are correct. Pure dominance. Hanks had already had a few 100 million films and critical acclaim, but once he played Jimmy Dugan in A League of Their Own, he hit the Golden streak of success making him America's King Midas of Cinema. 13 Starring roles, all grossing over 100 million on his own A whopping 11 of them adjust to over 200 million and 7 to over 300 million. Forrest Gump of Course is one of the biggest films of all time, and was just successful critically as financially if that is even possible. 2 Globes and Academy Awards for Best Actor back to back, another Golden Globe win and 2 more Best Actor nominations. He also directed a smaller film with a small appearance by him that was a huge critical hit, and a minor box office success. You believed any role he was in, and you couldn't wait for the next role he was in. Rotten Tomatoes is also 14 for 14 Fresh during this time. There were a lot of great streaks in the 90s, and in other decades, but Hanks hot streak is rightfully number 1. I feel almost odd that this is the shortest entry that I wrote, but I mean, Hank's streak writes itself and everyone knows about it.
So thanks for reading, I hope you enjoyed it. So many people were close to making the list, among those to just miss the list include Arnold Schwarzenegger, Tommy Lee Jones, Meryl Streep, Robin Williams, Kevin Costner, and of course Robert Downey Jr. (I'm looking at you The Soloist for fucking that one up) I had a lot of fun, and I'm sure my warped mind will think of some odd "Top" list soon.
Article Stats:
Score:
43
Views:
2033